Affordable online office suite for small businesses
Small businesses need collaborative tools just like big companies have, but very so often, it becomes too expensive for them to afford. That's where CatalystWeb's CatalystOffice comes in.
CatalystOffice is an online collaborative suite consisting of software that you desperately need – email, contacts, calendar, documents management and instant messaging. Providing you with small business software, they've been created keeping in mind the needs of small business organizations.
Email is an important tool for businesses, and CatalystOffice has a feature rich and usable email client. What's more – they don't charge you for the number of users, but they charge you only for the amount of space your organization uses. It has got all that you want, and even more – colour coding emails from specific people, folders to organize incoming mails, etc.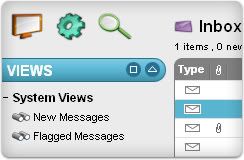 With CatalystWeb Documents, you can easily create and share documents. Permissions can be alloted to other users, and you can instantly email the document with the help of easily recognizable icons on top.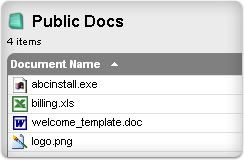 Now, Calendar is something that you need as an organization. With CatalystWeb Calendar, you can create and set up event and meetings information online. Even more, the Calendar has a capable alert system that can remind you of upcoming tasks with desktop pop ups, text messages or email alerts.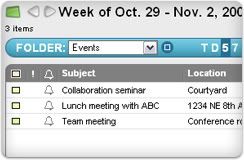 CatalystWeb Contacts is a simple and efficient contact manager for your business organization. Importing contacts from Outlook is just an easy task. You can create groups of contacts, email them instantly.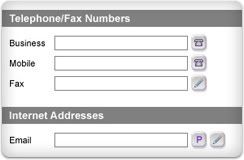 CatalystWeb Office has an instant messaging tool inbuilt giving you the opportunity to connect and communicate with your coworkers in the company. The IM sets itself to 'online' status when an employer logs in to CatalystWeb Office. Statuses can be customized like in any other IM. But, file transfers are not allowed as a precaution. Imagine saving tens of phone calls to coworkers – you can just ask for information when you need it, right from your desk.
Security
CatalystWeb's enterprise-standard datacenters help in making your data more secure than you can imagine. Daily backups of your data are made automatically. Data you store is made redundant.
Pricing
As I said earlier, CatalystWeb has been made for small business interests, and their pricing is pretty good. They charge you only for the amount of space your data consumes, not for the number of users.
So, a 10 GB plan costs as low as $25 per month, and 100 GB plan costing just $125 a month. There are some intermediary plans as well. More details on pricing here. (all the plans have daily backups, POP3 access on your mobile devices, and customizable login pages to offer).
By signing up for a 30 day free trial, you can freely experience the features that CatalystWeb has to offer.
Overall, it's a great boost to your organization and greatly improves employers' productivity by collaborating the work flow and saving plenty of time, and more importantly, costs less.
There's also a Catalyst Launch Blog that you can keep track of.
Tags:
Reviews