If you are really into espionage and infiltration then the Splinter Cell series would be all too familiar to you. These games bear the trademark name of detailed military insurgency novelist Tom Clancy and are as good as (and in some cases) better than reading one of his novels! Now Steam is offering all the games in the Splinter Cell series ever released for $45.99 on their digital distribution platform! These include the original Splinter Cell, Splinter Cell: Chaos Theory, Splinter Cell Double Agent and the acclaimed next-generation sequel to the series Splinter Cell Conviction deluxe edition!
While the earlier three games are available standalone at $9.99 each, Conviction by itself is $59.99 (deluxe edition) and thus this pack is a great deal!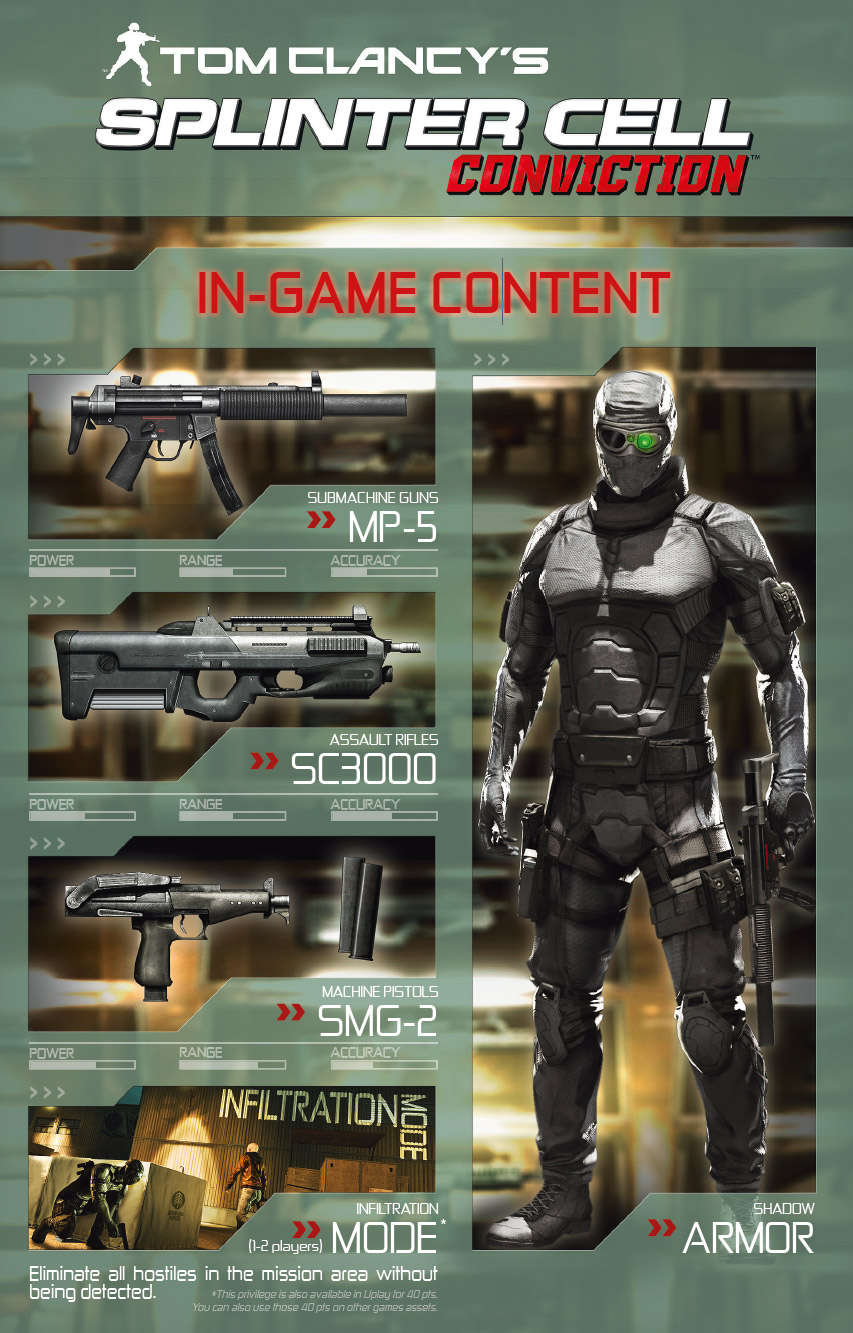 The Deluxe edition features some great new in-game content including the infiltration mode for extended replayability and co-op fun!